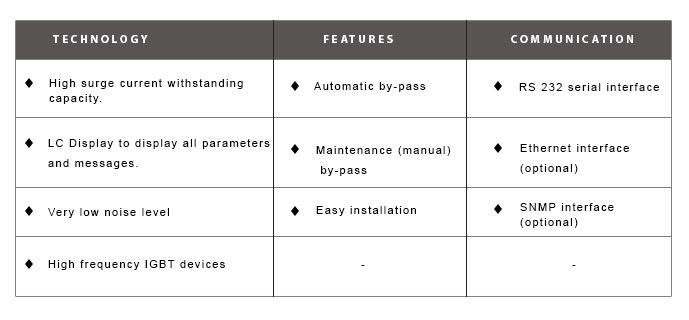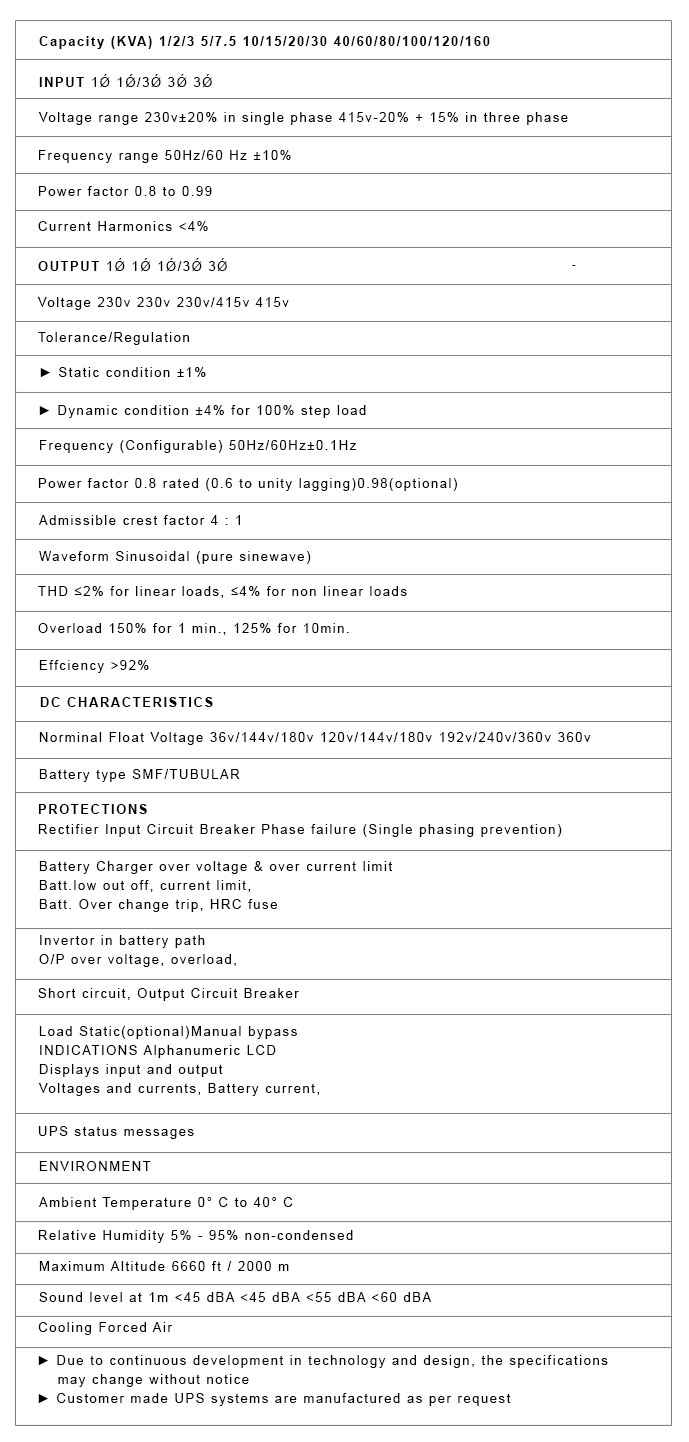 Input power factor is improved to >0.9 in single phase machines and ) >0.95 in three phase UPSs.
Green UPS - Power consumption will be bettered by 30%-40% compared to conventional UPSs.
THD will be improved substantially.
All Intelligent controls through microcontroller.
Intelligent mains high voltage cut off.
Fail proof battery overcharging cut off.